Sir Parsley's 2009 Challenge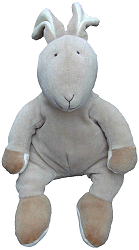 Sir Parsley has now completed his 2009 Transport Challenge
Thank you to everyone who has helped with photos and sponsorship. We will be in contact to collect sponsor monies very shortly. In the meantime, enjoy the photos!
Sir Parsley is growing a bit old and worn out and is contemplating retirement. Before putting his paws up and growing carrots on his allotment, he wants to raise some more pennies for Bobtails.
So Sir Parsley's challenge for 2009 is to be sponsored to travel in (or at least be photographed in, on or with) as many forms of transport as possible.
He currently has a target list of 132 types of transport, each will be counted once only. Some of these are going to be very tough to achieve (the space shuttle for example!). Sir Parsley will do his best to do as many as possible by 31st December 2009 and we will be keeping count here of how well he is doing.